New Pandemic Relief Food Assistance Benefit
New Pandemic Relief Food Assistance Benefit for All Mingo Students.
Make sure your contact information is up-to-date.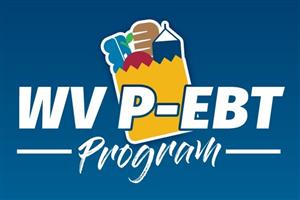 All Mingo County Schools' students will be receiving a food benefit by mid-June to offset the financial hardships caused by the COVID-19 pandemic. A Pandemic Electronic Benefits Transfer (P-EBT) card will be mailed to families of our students to help cover food costs during the summer. The card will be pre-loaded with $313 per student in the household and will be mailed to the student's address on file at your child's/children's school(s). This card can be used at any location SNAP EBT cards are accepted.
It is CRITICAL to make certain that you provide any new address information for your child in order to receive the P-EBT card. You can do so by completing the form provided on this link. You must be the custodial parent/guardian to submit an update form. If you have more than four students in your household, you may complete and submit a second form for any additional students. All submissions must be made by May 15, 2020. Click this link to update your student/family contact information.
Please note: Families who currently receive SNAP benefits will have the $313 per student automatically added to their SNAP EBT cards.