New Information Released for Graduation and Senior Activities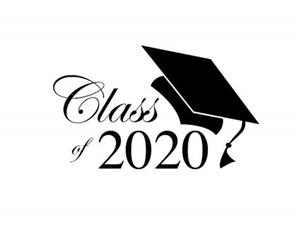 Mingo County Schools releases the following update regarding senior class and graduation activities for Mingo Central and Tug Valley High Schools.
Graduation
Two summer dates have been set for each high school's graduation ceremony. These dates are as follows:
Friday, June 26 - Tug Valley High School
Monday, June 29- Mingo Central High School
If social distancing and crowd size guidelines prohibit a ceremony to which students and families may attend, the ceremony will be moved to the second set of dates:
Friday, July 17- Mingo Central High School
Saturday, July 18, Tug Valley High School
If the July dates are used, an in-person graduation SHALL BE HELD to the extent allowed by the guidelines in effect at that time, even if the event has to be configured to have groups of students and families rotating through the ceremony to stay within the mandated gathering size.
Cap and Gown Photo/Video Session
The cap and gown photo/video session for each school will be held the week of May 26-29. Students will be filmed and photographed walking across a decorated stage. The photos and videos will be used for a television broadcast celebrating the graduates, to be aired later in the summer on Fox 11/ WCHS TV, following the in-person graduation ceremonies, whether held in June or July. EACH GRADUATE WILL BE PERMITTED FOUR FAMILY GUESTS at the cap and gown photo/ video session. All participants are expected to follow the social distancing measures made at each school location. Graduates, at this time, will also pick up a packet containing any awards and shall return school books, computers, and other school property.
Senior Awards Virtual Program
A special program will be presented on a web-based platform, showing a picture of each senior and a listing of awards or scholarships they received.